Dr. Richard Hansler is a WWII veteran, a father of 4, and a founding father of LowBlueLights.
Now 93, Dr. Hansler spent 42 years as a senior scientist at the world-renowned GE Nela Park Lighting Laboratory, where he was instrumental in the development of several lighting techniques and applications.
After retiring in 1996, he formed the Lighting Innovations Corporation, and uses his vast technical knowledge and network to continue pushing the boundaries of lighting technology.
Since its inception, the corporation has received over $1 million in funding from federal agencies such as the Federal Aviation Administration and NASA, as well as support from private industry.
Dr. Hansler holds a doctorate in physics from Ohio State University and served as an adjunct physics professor at John Carroll University, where he began studying the health impacts of light.
His work has won 86 U.S. patents, with more currently pending approval. He occasionally serves as an expert witness in legal cases that center on his technical specialty.
Dr. Richard Hansler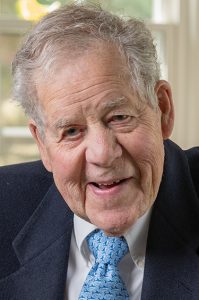 As well as being one of the founders of LowBlueLights.com, Dr. Richard Hansler is a prolific author who first published Great Sleep! Reduced Cancer! in 2008 at the age of 83!
You can purchase many of his books by clicking thel links below!
For more on Dr. Hansler, check out this wonderful article on his life's work life as he continues to go strong at the age of 93.
Born: 1926
Profession: Physicist, Professor, Author, Entrepreneur
Education: Ohio State University, John Carroll University